CHARLES SPENCER
~ AUTHOR AND HISTORIAN ~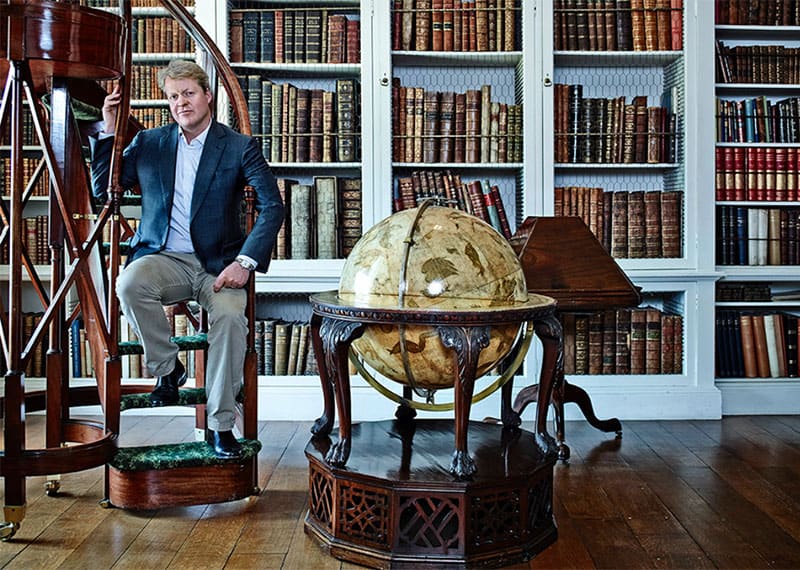 From Oxford University and American Television, Charles Spencer came to writing books. While his first two were on his family history, he now recounts thrilling non-fiction adventures in his best-selling history books.
Charles Spencer was awarded an MA in Modern History from Magdalen College, Oxford University. He worked for the American TV network NBC News for a decade from 1986, as an on-air correspondent, and wrote his own scripts for his pieces for the TODAY Show.
Charles Spencer has since presented for the History Channel, and has been interviewed in his capacity as an expert historian on several occasions by the BBC, most recently in the BBC4 three part series Charles I: Downfall of a King.
From TV it has been a short stroll to writing books. Althorp: the Story of an English House was the first (published in 1998), followed by The Spencer Family (called The Spencers in the USA), Blenheim: Battle for Europe (a Sunday Times bestseller, which was shortlisted for 'History Book of the Year' in the 2005 National Book Awards), Prince Rupert: the Last Cavalier, Killers of the King (a Sunday Times bestseller), and To Catch A King (a London Times bestseller).
Charles Spencer has written articles for Vanity Fair, the Spectator, the Sunday Telegraph, the Guardian, and has reviewed books for many publications, including the Mail on Sunday, and the Financial Times.
His most widely-known piece is the Eulogy he composed for the funeral of his sister, Diana, Princess of Wales, in September 1997.